Why Choose Tungsten Carbide Roller
Tungsten carbide roller has superior performance, stable quality, high precision, good wear resistance and high impact resistance. Carbide roller has high hardness, which is not affected by environmental or external temperature change, therefore it can be used in an extremely hot or cold environment.
1. Excellent surface mirror finish.
2. High hardness, round HRA 87 or even to HRA91.
3. High wear resistance and corrosion resistance.
4. The service life of tungsten carbide is 50 times longer than common steel tools.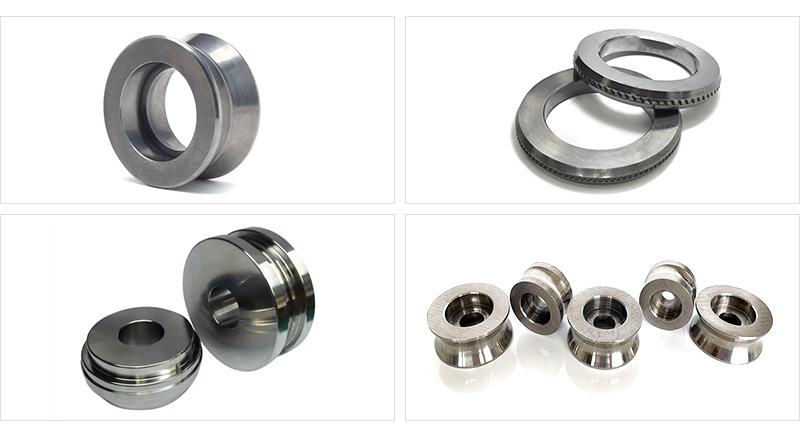 Mold Parameter Diagram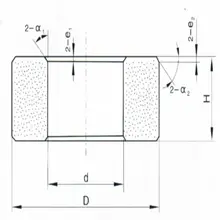 Dimension
OD
ID
H
140-500mm
80-300mm
10-250mm
Grade
I
Ⅱ
Ⅲ
Ⅳ
Special request
OD
±0.02
±0.05
±0.10
±0.15
ID
±IT5
±IT6
±IT7
±IT8
H
±0.015
±0.050
±0.100
±0.25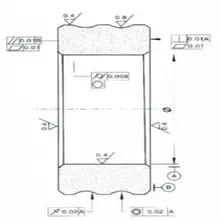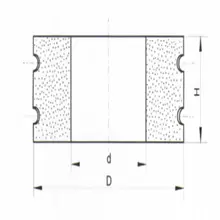 Name
Dimension
D
d
H
Two-groove rolls
180
110
55
Two-groove carved rolls
180
110
55

Grade List


Grades

Binder (wt %)

WC Grain-Size

Physical Properties

Mechanical Properties

Density g/cm3

Thermal Conductivity W/(M.K)

Average Thermal Expansion Coefficient

HRA

TRS

Compressive Strength

XY27T

30

Extra-Coarse

12.73

60

5.8-70-.0

79

2560

2700

XY27

30

Medium-Coarse

12.65

60

5.8-7.0

79

2626

2800

XY26

27.5

Medium-Coarse

12.85

65

5.6-6.8

79.8

2653

2800

XY28T

25

Extra-Coarse

13

70

5.5-6.5

80.3

2750

2800

XY28

25

Medium-Coarse

13.04

70

5.5-6.5

80.8

2625

3000

XY29

22

Coarse

13.36

70

5.5-6.5

81.8

2840

3000

XY30

20

Coarse

13.48

80

5.2-6.0

82.3

2742

3200

XY31

18

Coarse

13.68

90

5.0-5.8

83.3

2802

3200

XY32

16

Coarse

13.77

90

5.0-5.8

83.8

2872

3200

XY32C

17.5

Coarse

13.66

90

5.0-5.8

84.5

2872

3200

XY33

15

Coarse

13.98

100

5.0-5.8

84.5

2872

3200

XY34

13

Coarse

14.17

100

4.8-5.6

85.5

2875

3400

XY35

10

Coarse

14.43

100

4.8-5.6

86.5

2753

3500

XY36

8

Extra-Coarse

14.69

110

4.5-5.4

86.8

2406

4000

XY37

6

Extra-Coarse

14.87

110

4.5-5.4

87.5

2358

4100

XY27A

30

Medium-Coarse

12.7

60

5.8-7.0

79.5

2780

2900

XY28A

25

Medium-Coarse

13.15

70

5.5-6.5

81.2

2675

3000

XY29A

22

Coarse

13.38

70

5.5-6.5

82.2

2750

3000

XY30A

20

Coarse

13.5

80

5.2-6.0

84

2586

3100

XY31A

18

Coarse

13.65

90

5.5-5.8

84

2806

3100

XY33A

15

Coarse

13.92

90

5.0-5.8

85.5

2790

3200

XY35A

10

Coarse

14.45

100

4.8-5.6

86.8

2456

3500

XY36A

8

Extra-Coarse

14.69

110

4.8-5.6

87

2460

4000

XY37A

6

Extra-Coarse

14.87

110

4.5-5.5

88

2386

4100
Production Process